Here's the Pac-12's COVID-19 Advisory Committee's final update before postponement
The top three concerns were the prevalence of COVID-19 in Pac-12 communities, potential cardiac complications and availability of quick turnaround testing
On Friday night, I tweeted a few pages of slides from a Pac-12 presentation I obtained that was titled, "Update from the SAHWBI [Student-Athlete Health and Well-Being Initiative] and the COVID-19 Advisory Committee" that was published on Aug. 11, the day the conference postponed all sports through Dec. 31, 2020.
On Saturday, I had an SEC athletic director follow (and immediately unfollow) me on Twitter after my thread circulated through some college football circles, so I figured I should probably turn this reporting into a newsletter if major decision-makers in the sport were interested in this latest piece of information about the factors and data that led to the Pac-12's decision.
Some of the concerns addressed in the Pac-12's final update were also listed in a 12-page document titled, "Health and Well Being Considerations for Pac-12 Institutions" that was published on Aug. 10 and released publicly by the conference, but the 13-page update that was obtained by Out of Bounds was from the following day and it was perhaps the last document considered by Pac-12 decision-makers before they postponed sports for the rest of the calendar year.
According to the presentation, the Pac-12's three prevailing concerns were:
High prevalence of COVID-19 in Pac-12 communities

Increasing concern about potential cardiac complications from COVID-19

Lack of availability of point-of-care (quick turn-around) testing
Other key takeaways from the update include:
The estimated daily infection numbers used by the Pac-12 projected "early October will be about the same level (or a little higher) than we are now," which would probably explain why the conference postponed sports through December, rather than trying to attempt a delayed fall sports season in October.

The same projections estimated that daily infection numbers in mid-to-late November could reach levels near late March/early April levels (around 240,000 infections per day).

There were two pages dedicated to the potential cardiac concerns, with one slide outlining the concerns and another with news coverage of athletes who have experienced heart effects or died recently. A story about Indiana offensive lineman Brady Feeney was included.

Five of the 12 schools – Arizona, Arizona State, UCLA, USC and Utah – were recommended to test their athletes every day and every school in the conference was recommended to test at least every three days.

In an email sent to Pac-12 coaches 14 minutes before the Pac-12 shared its official press release on Twitter, Pac-12 Senior Associate Commissioner Teresa Gould wrote to Pac-12 coaches, "Today, as we have over the last several months, we are being guided by what is best for the health and safety of our student-athletes, coaches, and staff. Based on the recommendation by the Pac-12 Medical Advisory Committee and the latest available science and trends in the health data, we are not ready to play college sports. The prevalence of the virus in our communities, combined with the concerns over testing availability and the still-unknown correlation of COVID-19 to other conditions, has drive this decision."
Here's the complete, 13-page update from the Pac-12's COVID-19 Advisory Committee on Aug. 11 that was obtained by Out of Bounds.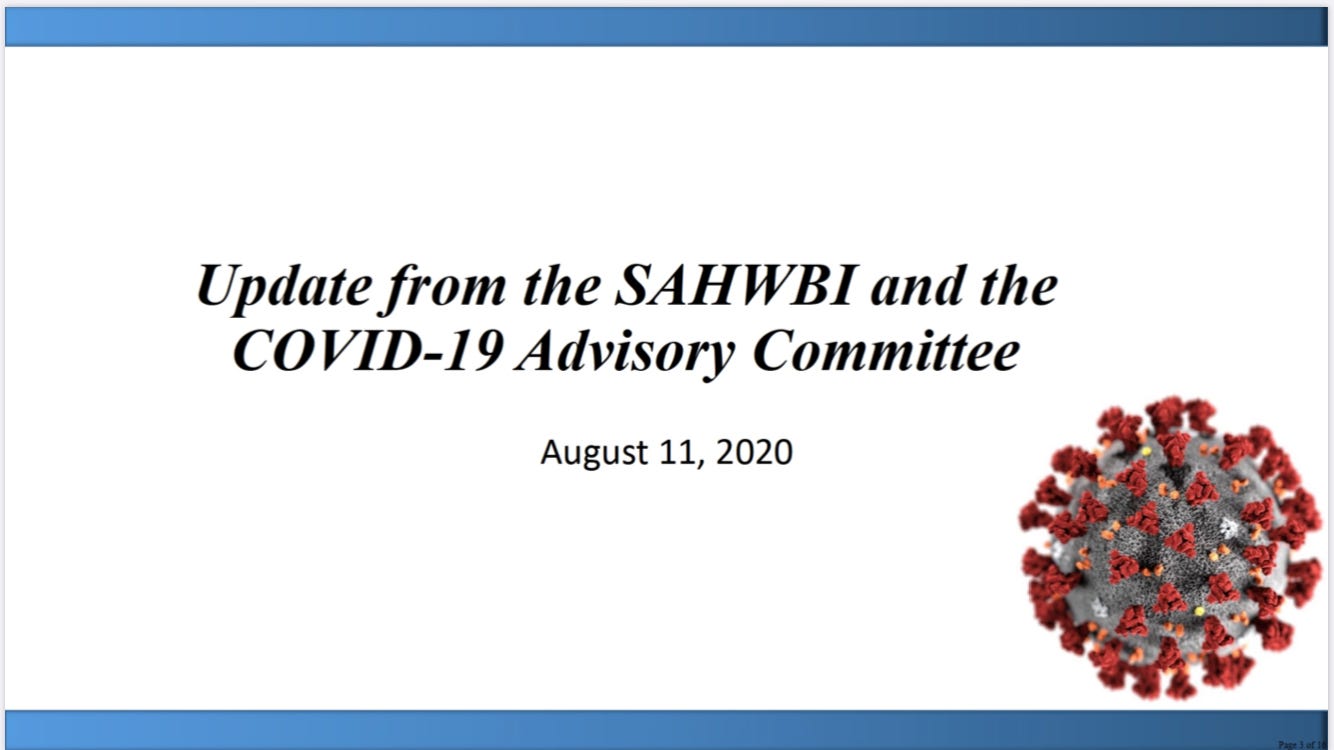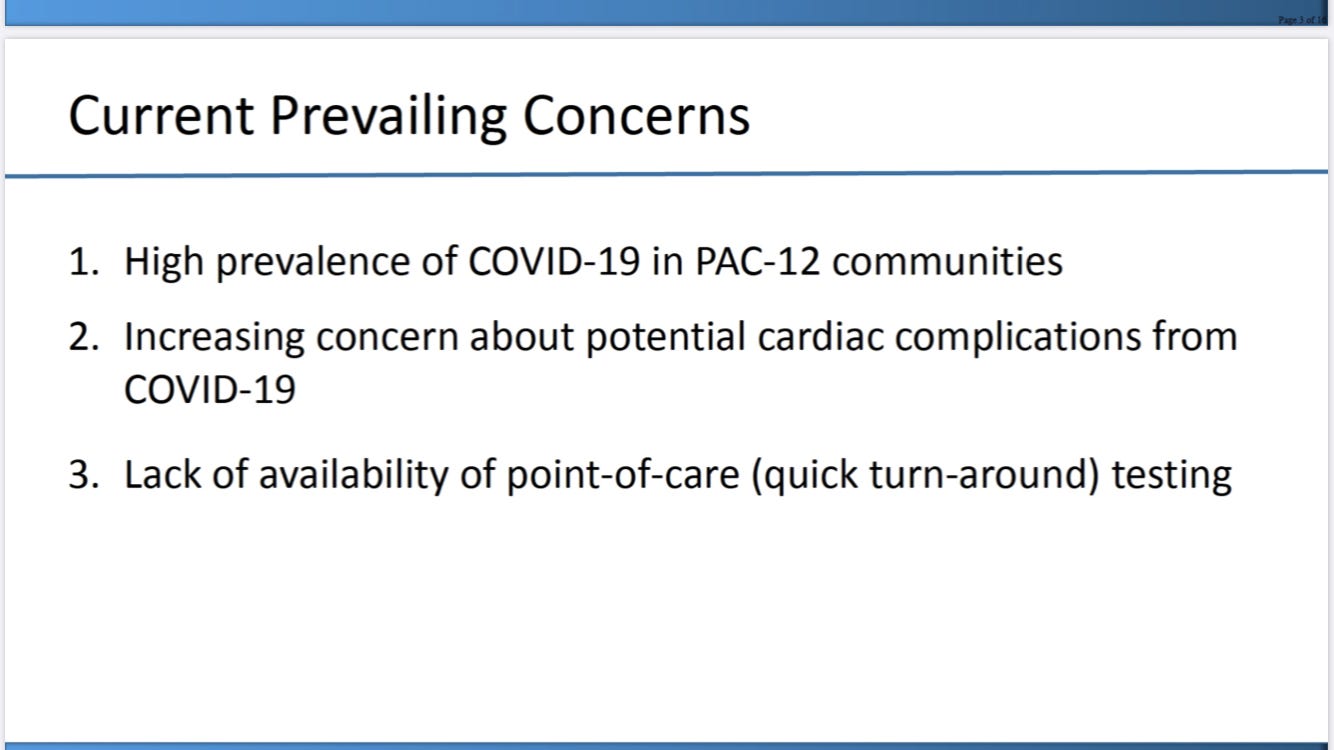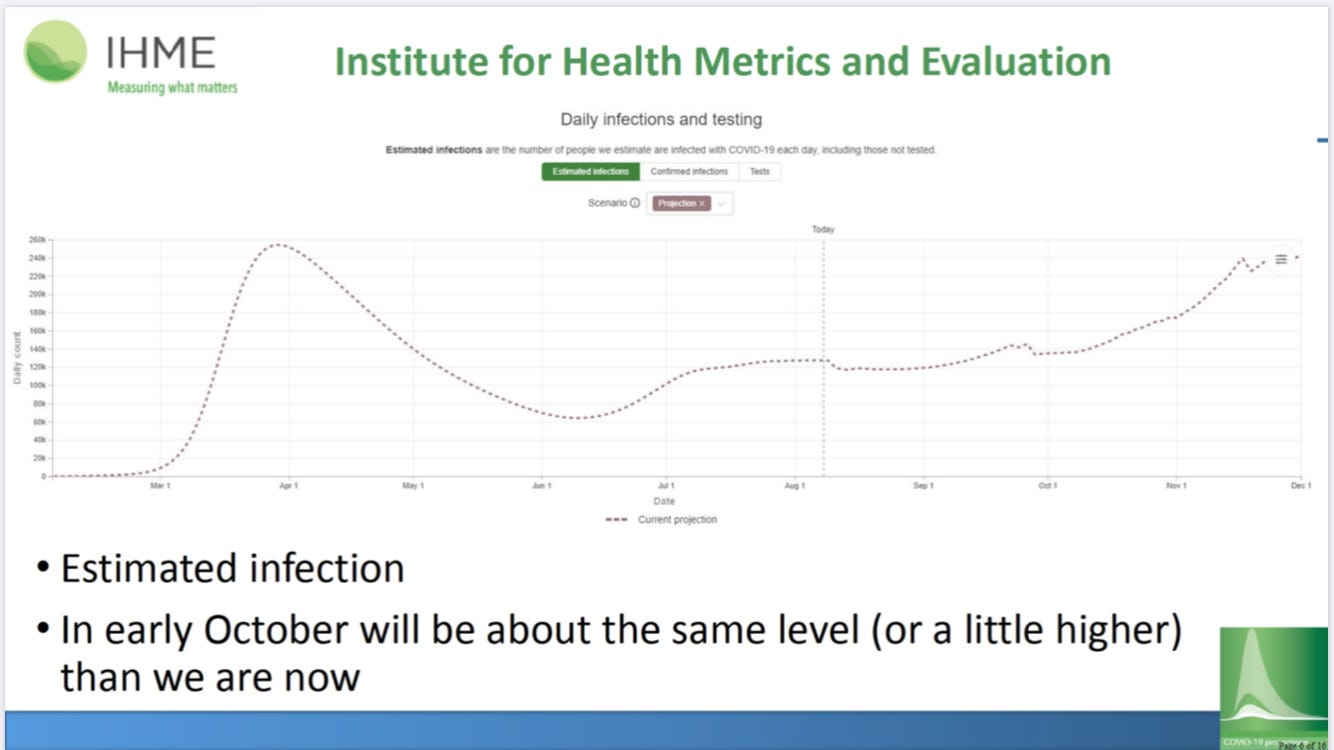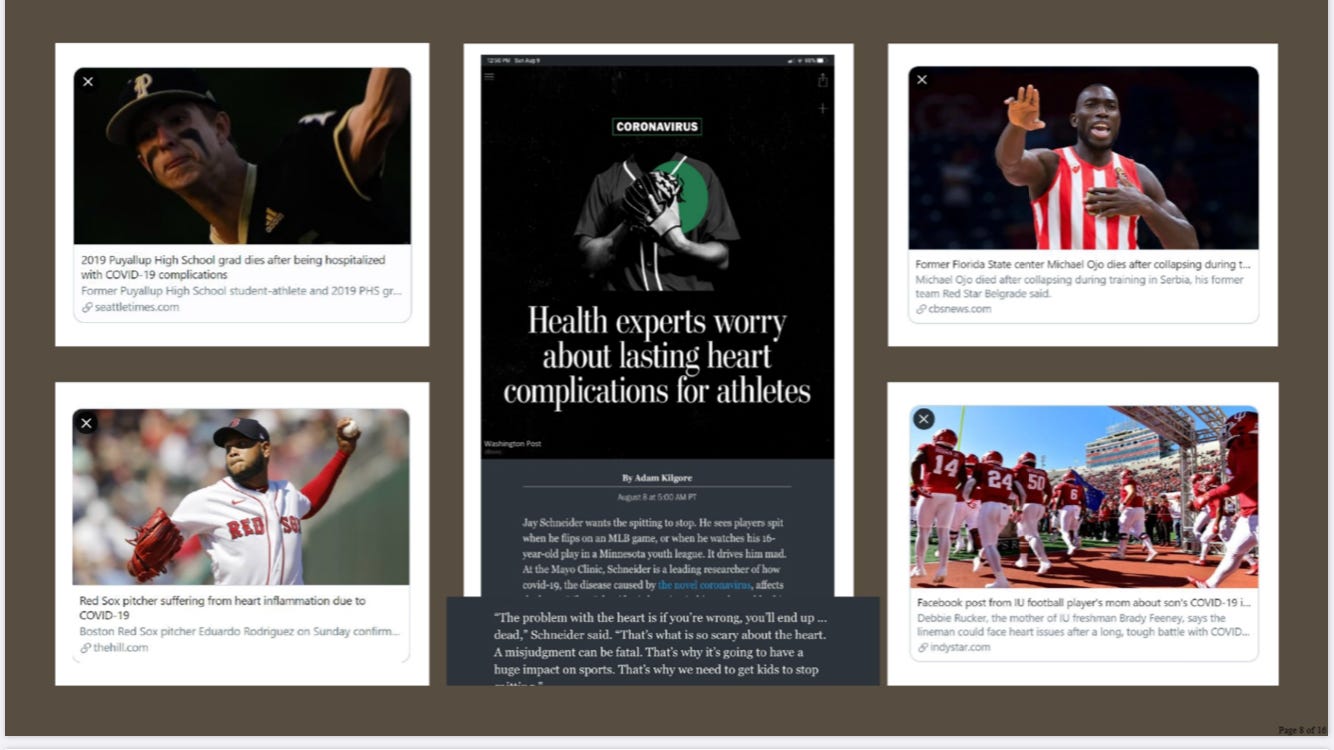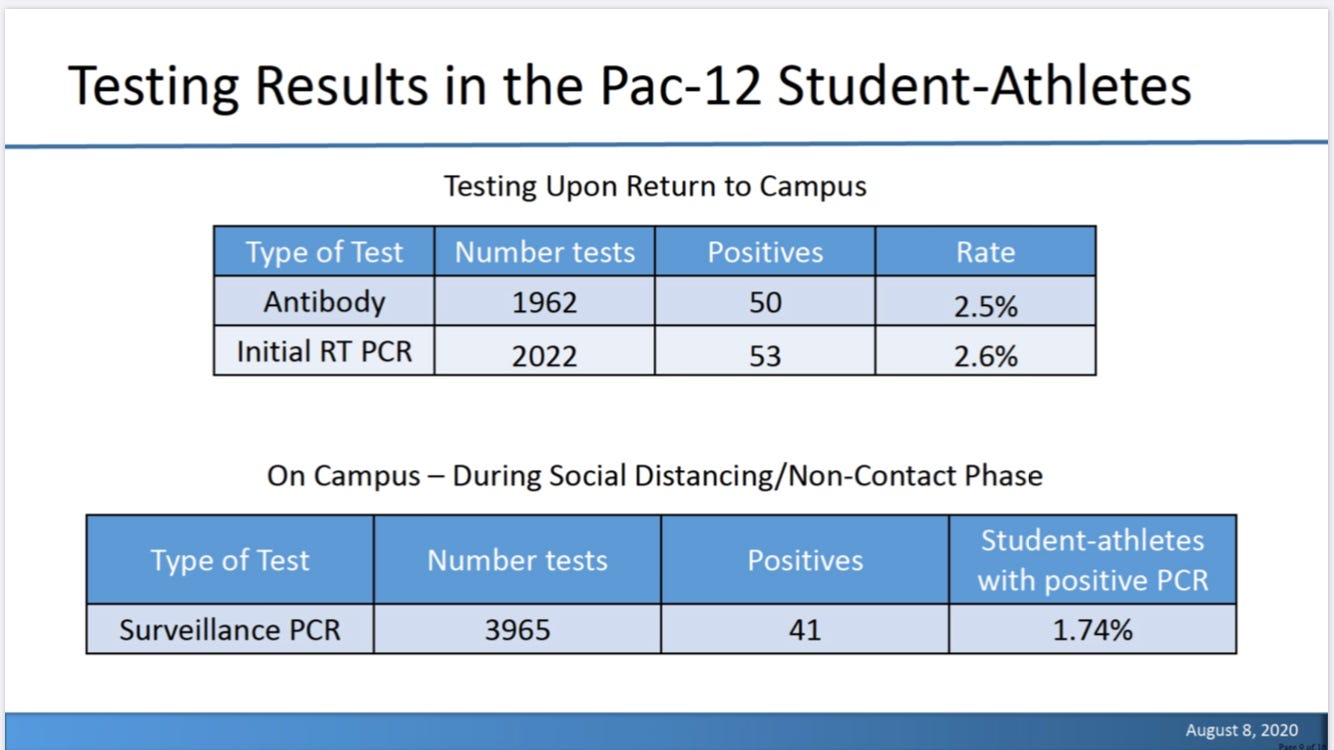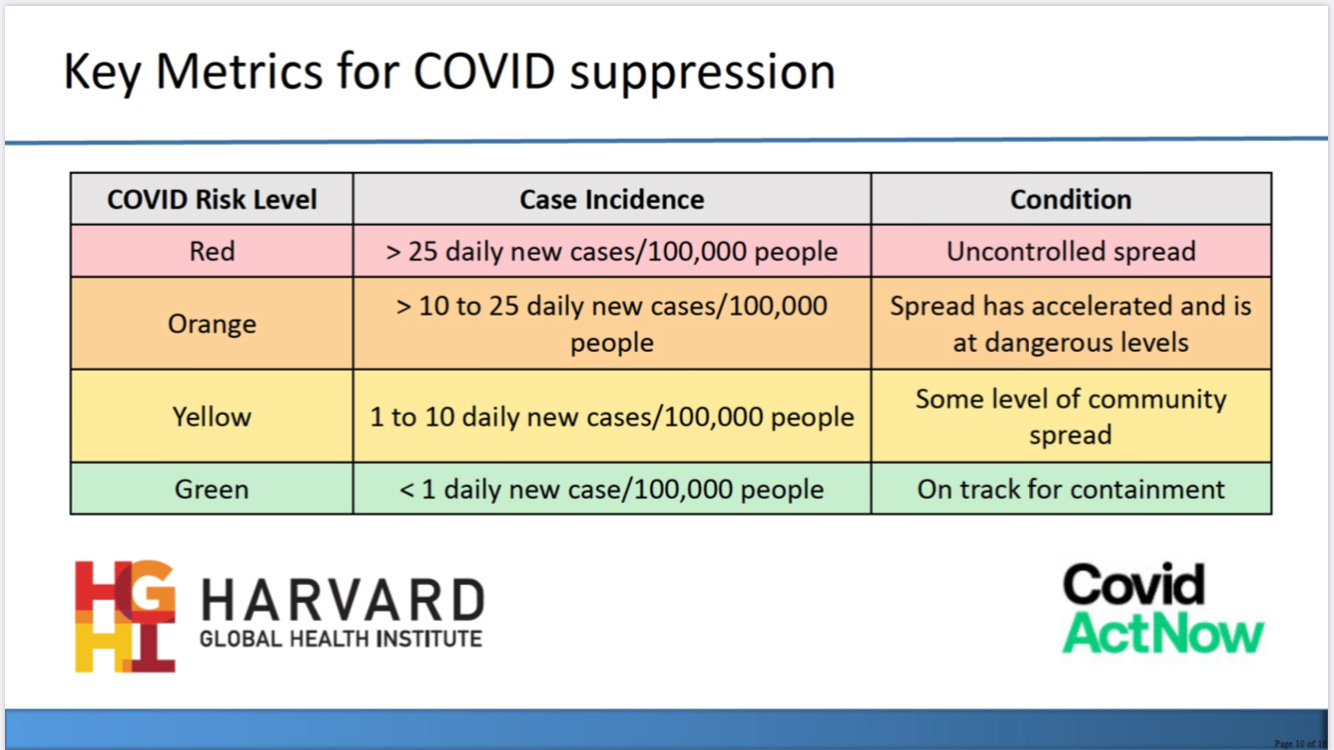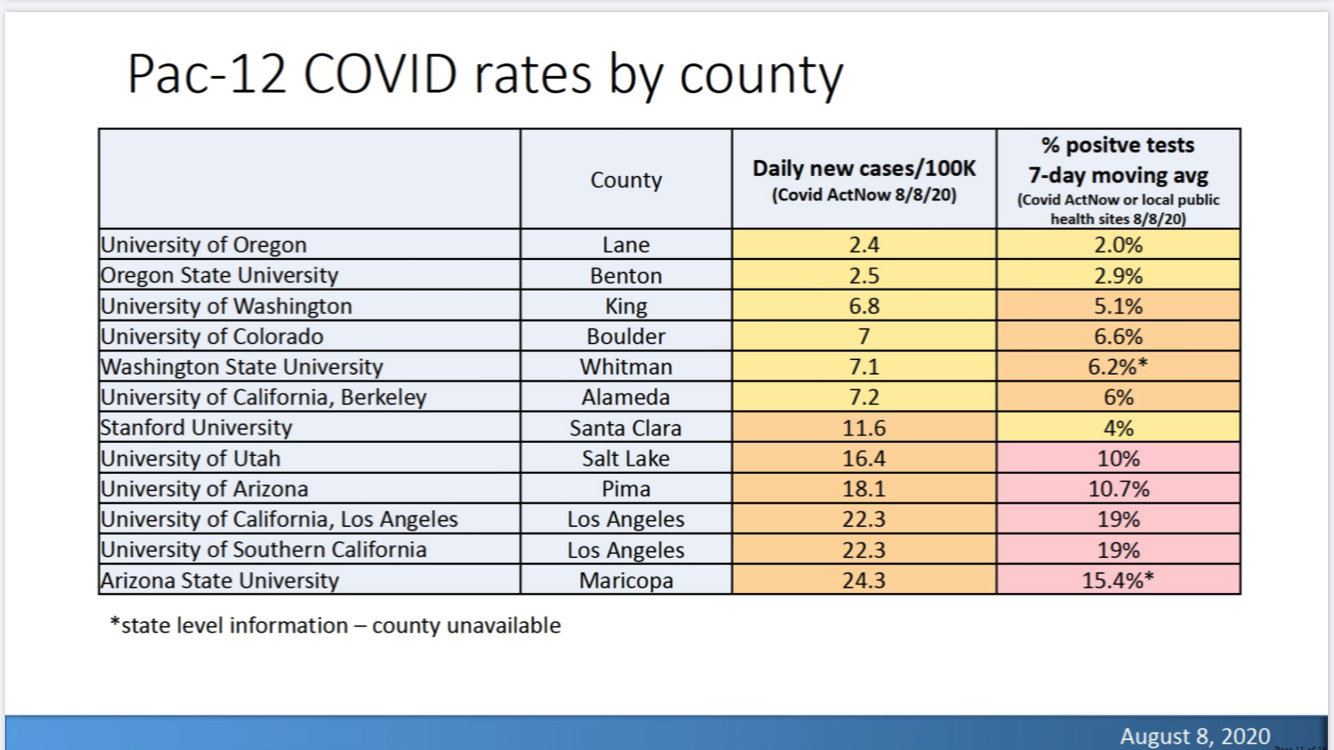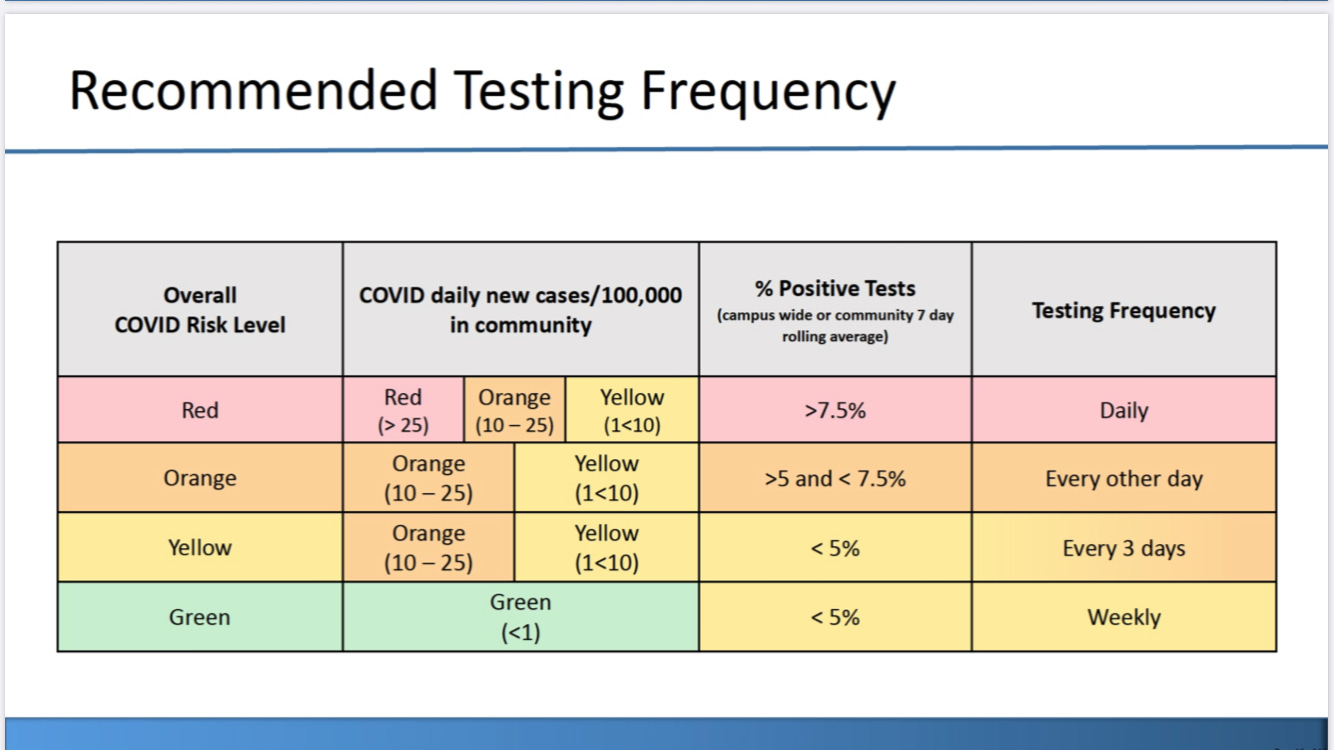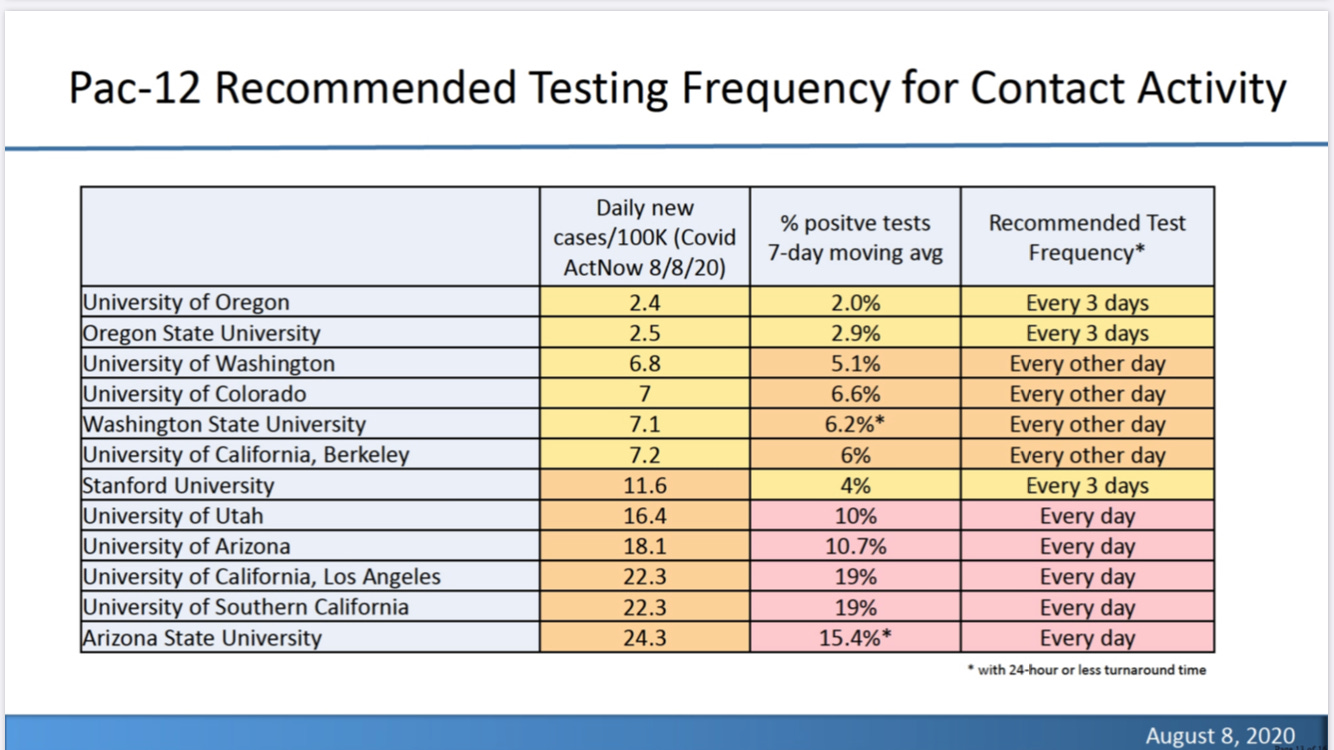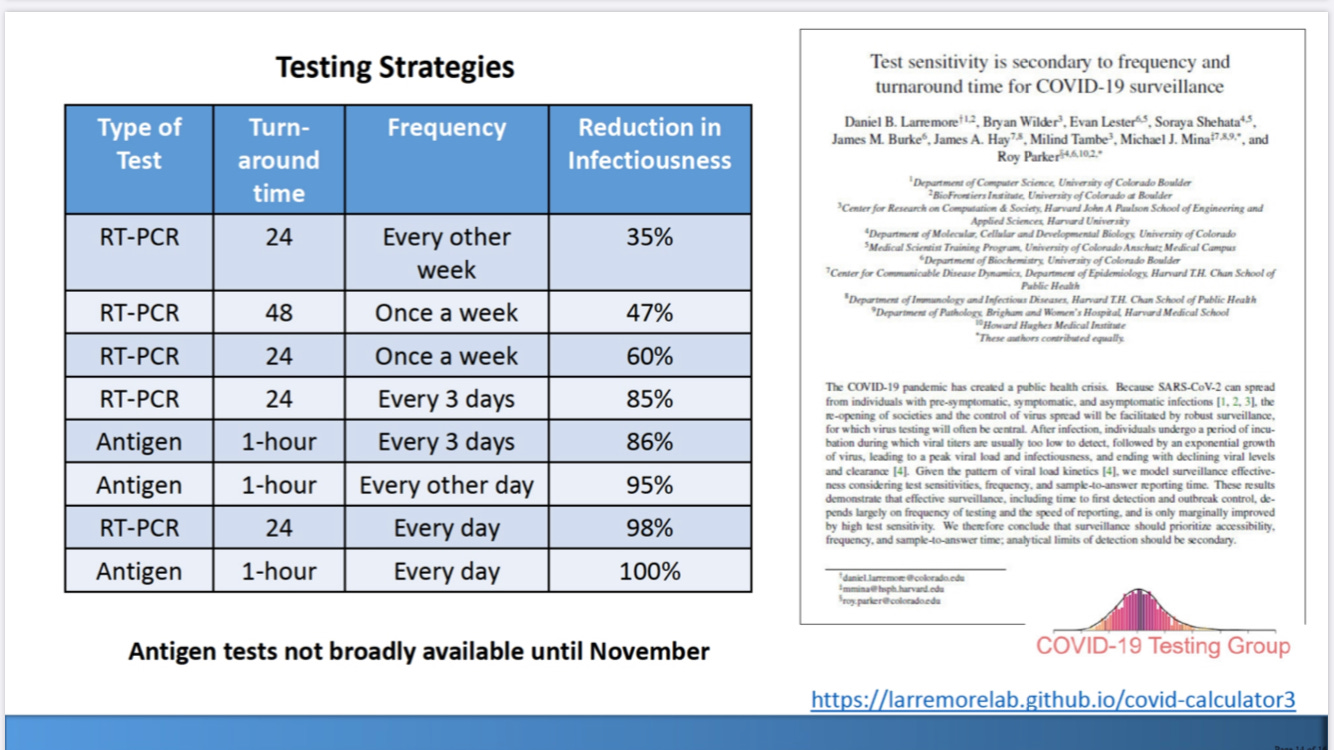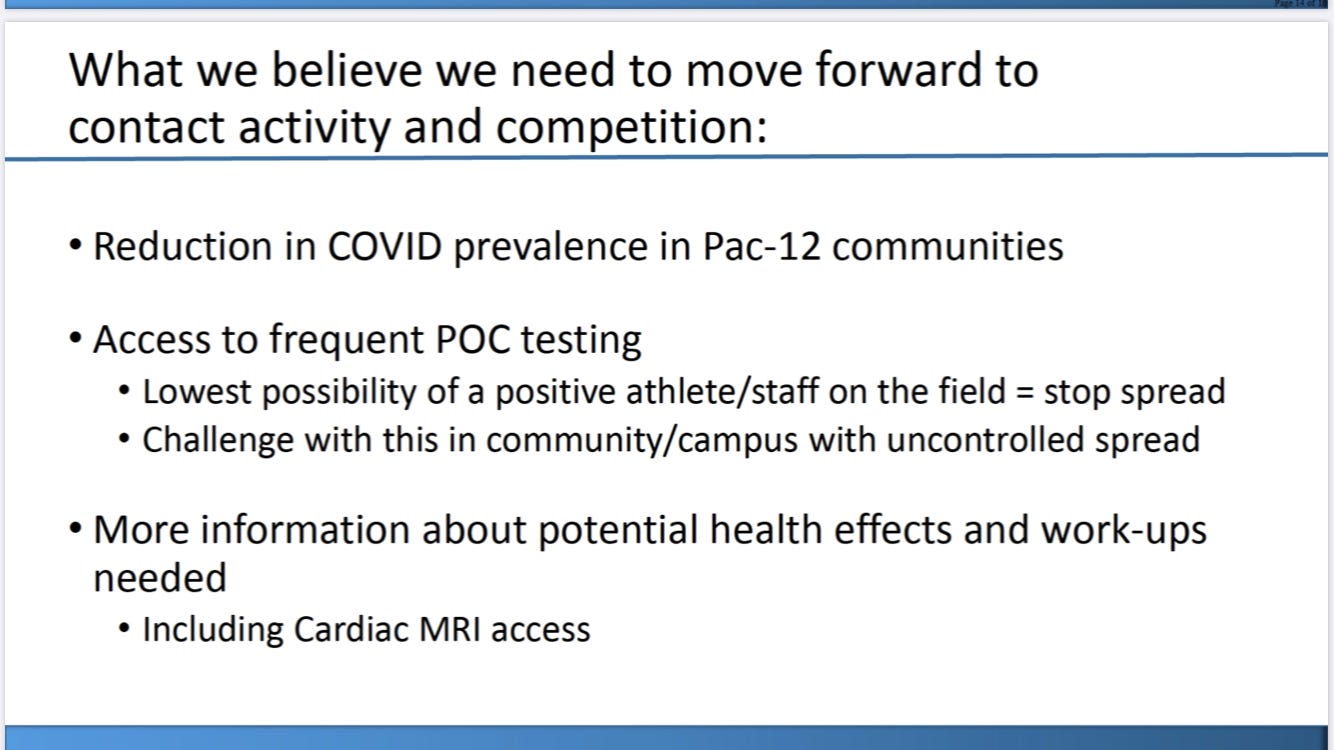 ---
Recap of last week's newsletters
Click the images below to read the full newsletters.

"To oversimplify the math, if you divide the total NCAA international athlete population by four (to estimate how many international athletes are incoming freshmen), roughly 5,230 NCAA athletes are freshmen, who could be affected by the U.S.'s student visa policies during the 2020-21 school year if their individual course loads are made up exclusively of online classes. As a point of reference, there were 5,240 football players who competed in the ACC, Big Ten and SEC in the 2018-19 season, according to the NCAA's database."
Read the full newsletter here.
"Athletes are escorted during a socially distanced, roughly quarter-mile walk from the Campus Recreation Center to the baseball field, which they'll enter through the right-field gate. The garage doors near left field are opened, with weights moved to an outdoor area in foul territory by the field. Any conditioning is done on the left field turf."
Read the full newsletter here.
---
Connect on social media
---
Thank you for reading this edition of Out of Bounds with Andy Wittry. If you enjoyed it, please consider sharing it on social media or sending it to a friend or colleague. Questions, comments and feedback are welcome at andrew.wittry@gmail.com or on Twitter.